Hello friends! Welcome to my series Coffee Date With. Each month I will be interviewing inspiring, badass, and self-reliant women to share their story, to inspire you, and to keep growing this community of women that are kicking ass and taking names. I've got some great women lined up for 2018 and want to bring you along to hang out with us. So in coffee date form, get those cups ready.
So I know it's been a few months since we've had a coffee date guest but that's not for a lack of trying. It's because some guests just never got back to me after sending over questions. That's just the way it is sometimes, which is too bad. But someone I know that I can always count on is my sister from another mister, Cheyenne Dalton.
I met Chey earlier this year when were were randomly paired up to be teammates on season five of Love at First Shot on NRA TV. I know we both were apprehensive because we didn't know one another but that shortly changed. To say her and I have a similar personality would be an understatement. And some might think that might cause a clash in getting along, it was the exact opposite.
We got along like we've known each other our whole lives, like I said, sister from another mister. If you don't know who Cheyenne Dalton is, then you are going to find out about her today. She's a competitive shooter, she's in a band, she goes to school, runs her brand, and all at the age of 17. I surely wasn't that motivated at 17. She has the sweetest heart and the best freakin' laugh. I miss that laugh.
Her drive, discipline, and outlook on what she's doing and where she is going is impressive. I'm proud to call her a friend. My life has been made better knowing Chey and she gives me hope that the future of this world is going to have good people in it. She is such an amazing role model for young women today. And while she takes her endeavors seriously she also knows how to chill and have fun.
We had so much fun together filming Love at First Shot, shared lots of laughs, some tears, and lots of coffee.
So grab your coffee and let's get this date with Chey going.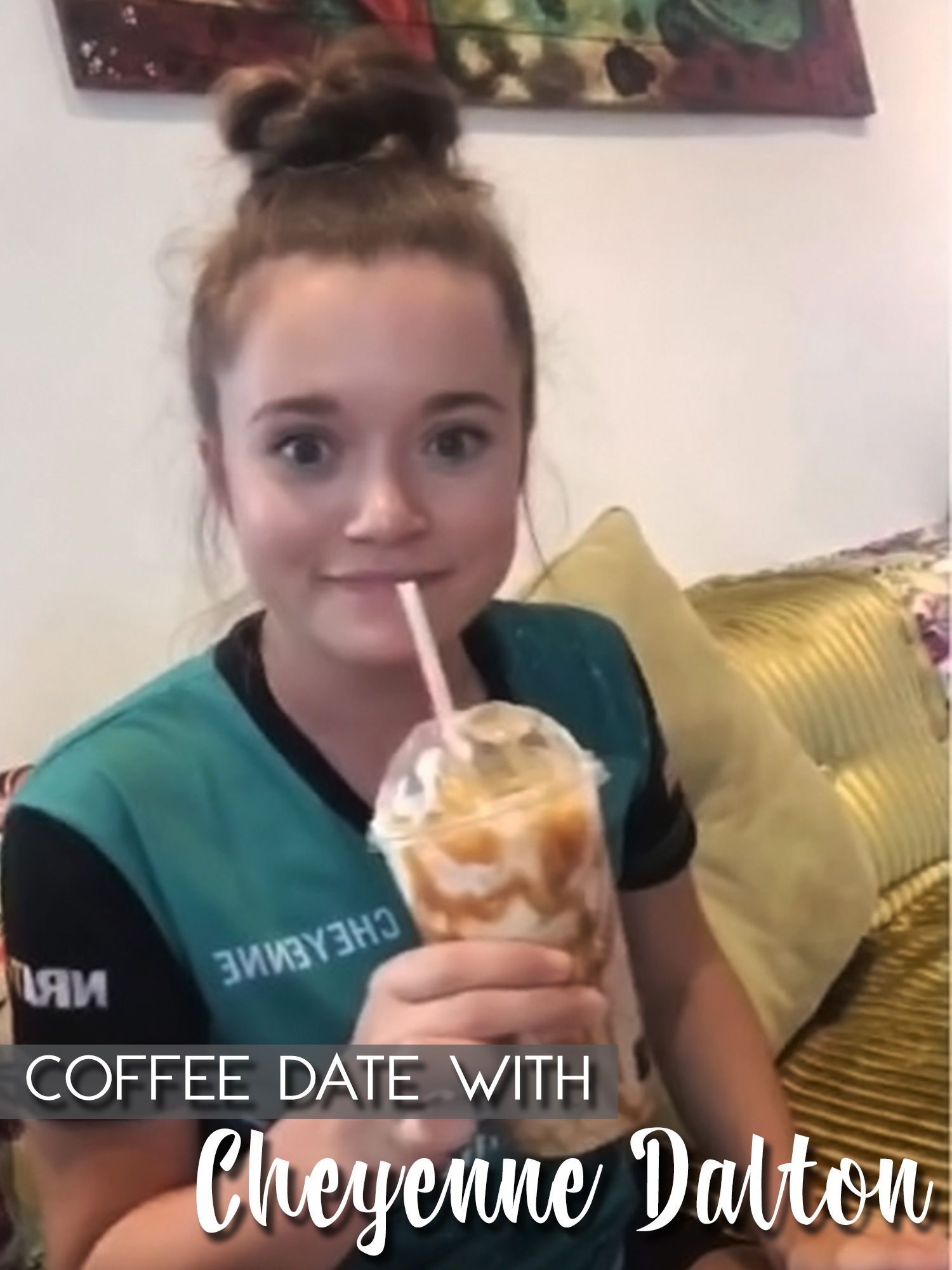 SMT: We were teamed up together on Love At First Shot. How does shooting in a team differ from your typical individual competition and did you need to change how you prepare?
Chey: Shooting on a team is SOOO different than shooting by yourself. You have to be able to communicate really well with your partner, because you have to make sure that your teammate understands exactly what's going on and what is expected of them. When you shoot by yourself, all you're thinking about is your own performance.
SMT: Speaking of Love At First Shot, we were officially Team Green, but unofficially we were Team Guacamole where you proved to be a fierce competitor. If there was a guacamole eating competition would you win? What would be your strategy?
Chey: I would try my hardest to win, that's for sure! I have never been placed in that position, so I really have no clue what my strategy would be. Sorry to let you down!
SMT: Without giving too much away, how was the Love at First Shot experience for you?
Chey: Love at First Shot was an amazing experience, with many ups and downs. I got to know some people in the gun industry better, and I have made a new life long friend, Emily!
SMT: For my readers who might not know you yet you started shooting at a very young age. How did you get into shooting and what led you to decide to enter the competition world?
Chey: I started shooting competitively when I was 12 years old. It was my mom who actually got me into competitive shooting. She had gone to take a concealed carry class and she met the instructors daughter there. She started talking to my mom and asked her if she might have any kids who would be interested in competitive shooting. I went to her and took a couple of lessons, and a few weeks later I went to the Iowa State Rimfire Championship, where I won High Limited Lady!
SMT: Do you have a favorite event or shooting platform?
Chey: I love all of the events that I shoot. I started with rimfire, so I will always have a place in my heart for that. I love how simple it is, and I think it's a great place to start for new shooters. I also love 3-Gun because of how complex it is. You really have to understand how to plan out a stage to succeed in this sport.
SMT: Shooting has given you some great opportunities including recently receiving a scholarship to college for shooting. Did you ever think that shooting would provide you with so many opportunities?
Chey: So I never started shooting to become "popular," or to take me anywhere. I started shooting as a way to relax and take some time off from my everyday life. I had no clue where it would take me and I feel so blessed to have some of the best sponsors out there. A few years ago, I had started to think it would be cool if shooting could pay for my schooling, and what do ya know? It's going to!
SMT: You're quickly establishing yourself as a top shooter but before the word got out what was it like to go into a competition and beat out the older and much more experienced shooters?
Chey: Honestly, that was a super cool feeling. You kinda walk into a match and everyone looks at you like, "oh this should be good." And to go and beat them was super satisfying ;)
SMT: If we were to get coffee or cocktails (we'll grab cocktails when you're old enough) in person what would you get? I'm pretty sure I know this but let's see how good I am 😊
Chey: Oh you know, an Iced Caramel Machiatto!
SMT: Besides coffee and guns, we also have in common a love for music. What's on your current playlist?
Chey: I've been really into Post Malone lately. Fun fact: he likes to shoot guns!
SMT: 2018 is quickly coming to an end and it's been a great year for you so far. What do you think 2019 has in store for you? Any big competitions you're looking at or any goals to hit?
Chey: I always think I know what to expect, but then life happens and things go another way. I am looking forward to going to college. I think it will be an excellent experience for me. I am also going to start shooting trap!
Enter Your eMail Below to Immediately Unlock Bonus Questions from this Interview.